The popular and gorgeous setting of Lake Arrowhead fascinated two ambitious, middle-aged sisters from the Midwest, who built their dream castle in 1919 at the entrance to Lake Arrowhead Village. They named this three story, twenty-eight room English tavern style 'castle', 'The Raven', and it played (and still plays!) host to many of Southern California's famous celebrities, countless movie stars, and Hollywood executives who visited for a relaxing or romantic get away from Los Angeles.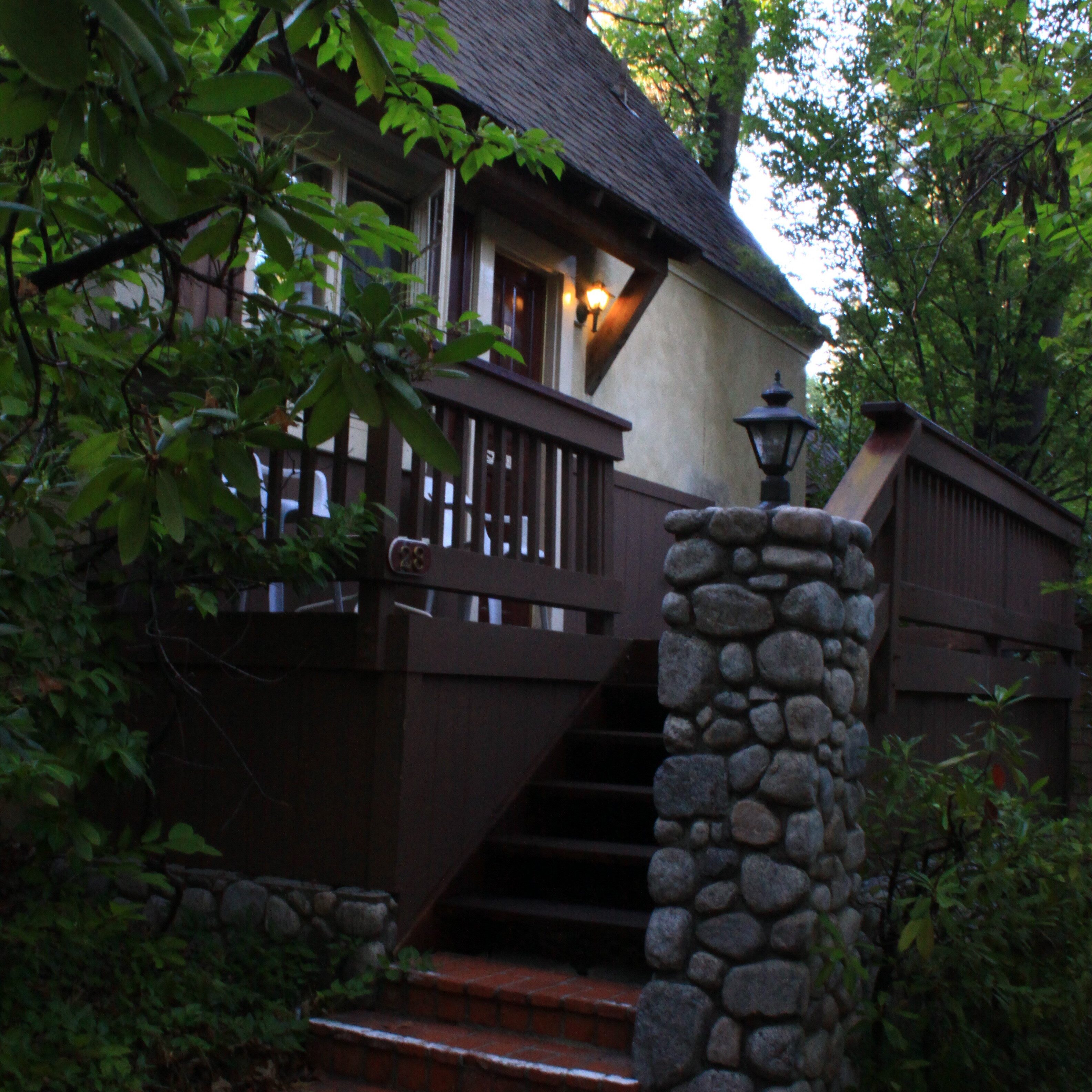 Encircled by 100-year-old cedars and pines overlooking Lake Arrowhead, today The Raven is a restored historical landmark and resort now called The Saddleback Inn.
This historic Lake Arrowhead lodge features charming guest rooms in the original castle that are reminiscent of the famous people who frequented this landmark. Surrounded by private rustic cottages set along cobblestone paths, flowering dogwoods, and elegant birch trees, this Lake Arrowhead lodge offers a quick get away from Los Angeles and Orange County. The Saddleback Inn provides a fantastic lodging/dining experience for individuals, families and groups, and has a reputation for being simply the best place to stay in Lake Arrowhead.
Amenities Of This Pristine Lake Arrowhead Lodge, Restaurant and Bar
With queen or king beds, stone fireplaces, double whirlpool baths, air conditioning, refrigerators, suite combinations of one to three bedrooms, and even some pet friendly cottages, the Saddleback Inn offers something for everyone. The Saddleback Inn is also within walking distance of Lake Arrowhead itself, as well as the main commercial shopping and restaurant area, Lake Arrowhead Village, which is within 5 minutes of the Saddleback Inn.
The charm and elegance of this impeccably clean resort is accented by Lake Arrowhead's finest dining restaurant, the Saddleback Grill -- a Lake Arrowhead critic's choice and a favorite of guests and particularly locals. The food is delicious and the Saddleback Grill is always busy, so reservations are highly recommended.