The Arrowhead Queen Lake Tour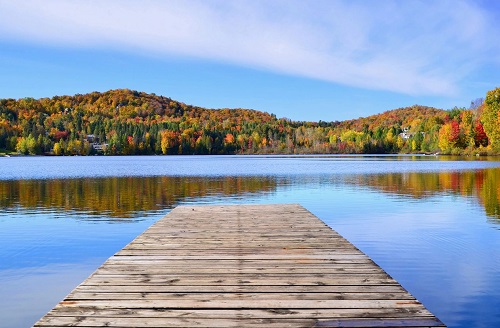 The tour on the Lake Arrowhead Queen Paddleboat is a must if you ever are visiting the area, and tours are held year round. Tickets are available at LeRoy's Sports on the waterfront at the village. The tour lasts about an hour and takes you around the perimeter of the lake. The cruise offers spectacular views of the beautiful lake, and the wonderful homes surrounding it. The tour guide is humorous, and sometimes hilarious! He points out all the neat features of the homes that surround the lake, many of which are owned by famous celebrities, inserting jokes here and there, and has everyone on the boat in stitches. This is definitely a fun activity that the whole family will enjoy.
SkyPark at Santa's Village
SkyPark at Santa's Village is an Outdoor Adventure Park with year-round mountain biking, hiking, fly fishing and open-air activities in the Skyforest section of Lake Arrowhead, California. The Park resides on 230-acres of natural forest with meadowlands, ponds and an apple orchard. At the core of SkyPark is The Village, which includes historic log cabin restaurants and shops, seasonal entertainment, and open-air activities. SkyPark's nearly 10 miles of year-round mountain bike trails, hiking trails, fly fishing, archery, ziplines, seasonal ice skating or roller skating rink, rock climbing and more are available to the public for the price of admission.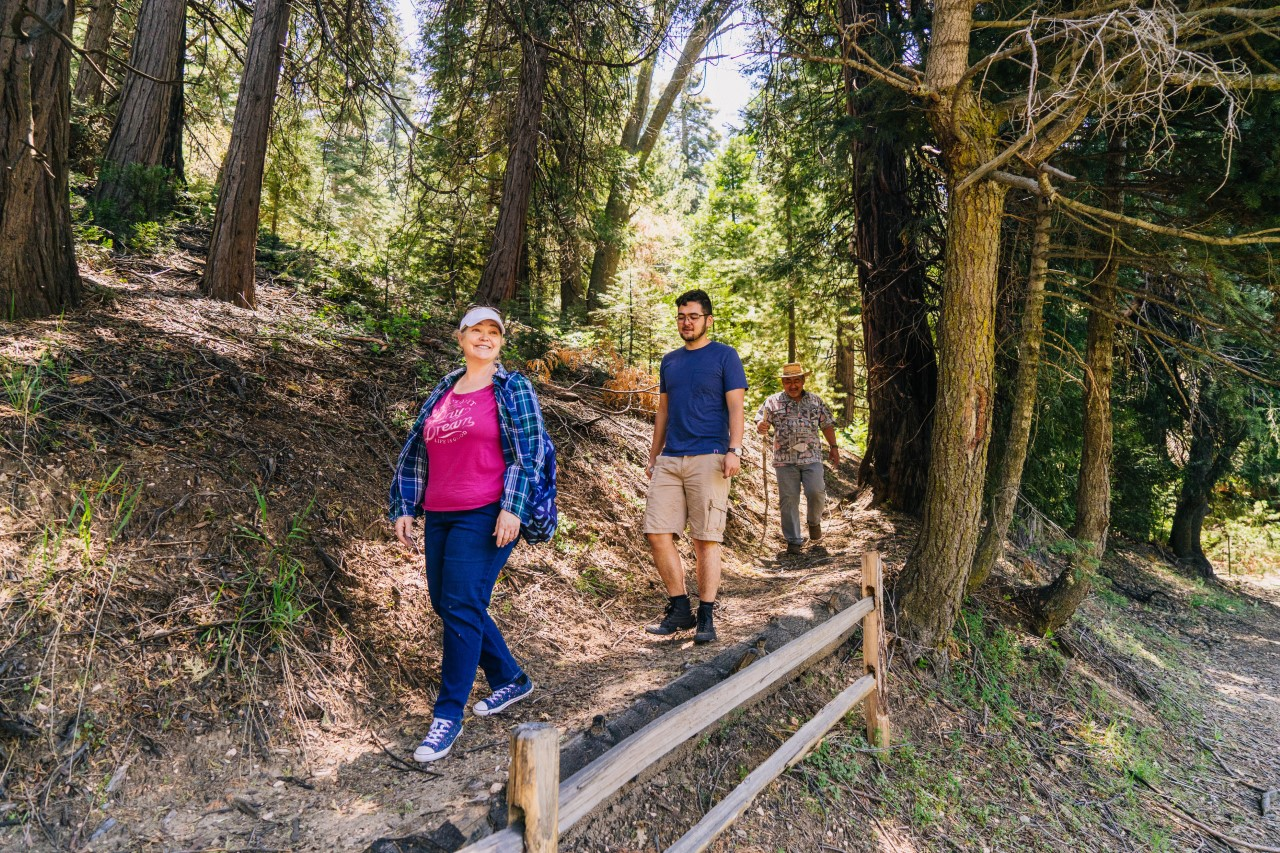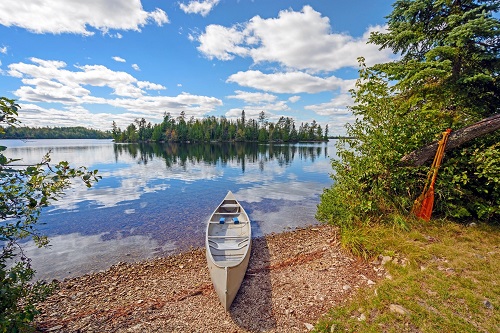 Lake Arrowhead Village is nestled in the beauty of the woods, having the charm of Swiss chalets, while offering a variety of modern amenities. The Village houses an assortment of quaint specialty shops, as well as outlet stores such as: Jockey, Bass, Famous Footwear and Coach, among others. In addition, there are numerous convenience stores, such as Stater Bros, dry cleaners, flowers, post office, etc. The Lake Arrowhead Queen Tour Boat docks at the Village and is one of the few ways that guests to the area can access the lake!
Mckenzie Water Ski School
Lake Arrowhead is a water ski lake, and preference is given to water skiers and boogie boarders. Ski racers participate in frequent sanctioned high speed ski races on a marked course, viewable from The Village. Although Lake Arrowhead is a private lake, water skiing is available through the Mckenzie Water Ski School in Lake Arrowhead Village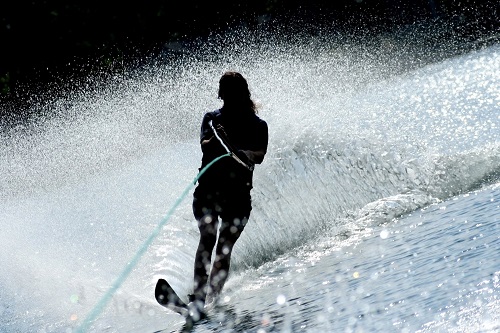 The popular and gorgeous setting of Lake Arrowhead fascinated two ambitious, middle-aged sisters from the Midwest, who built their dream castle in 1919 at the entrance to Lake Arrowhead Village. They named this three story, twenty-eight room English tavern style 'castle', 'The Raven', and it played (and still plays!) host to many of Southern California's famous celebrities, countless movie stars, and Hollywood executives who visited for a relaxing or romantic get away from Los Angeles.